Embark on the journey to make your passion profitable.
Find Your Purpose! Bring your existing idea or let us help you to find it with you.
Build your Brand. Create an Impact. We will assist you with everything you may need.
PASSION DRIVEN STARTUPS ARE OUR TRADITION
Global entrepreneur and leader mentoring is our mission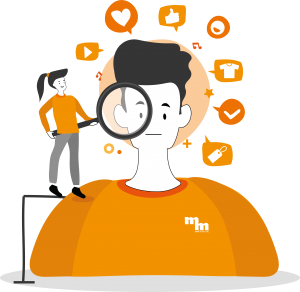 "BE A StartUp" … FAST-TRACK DOUBLE – 52 WEEKS

Start your micro business with a BSB40820 Certificate IV in Marketing and Communication
 plus BSB40320 Certificate IV in Entrepreneurship and New Business.  This type of start ups have made a name for themselves. In Europe they are called the backbone of the economy. For Southeast Asia they are the economic lifeblood and account for 99% of all businesses. In Latin America and the Caribbean a marked priority for policy makers. In India 99.5% of firms are the growth accelerators of the economy. Most businesses in Australia ,62.8 %, don't employ anyone and are likely to be passion driven owner operator micro businesses.
BE A FREELANCER
Certificate IV in Marketing and Communications – Do you post, tweet, and stream like nobody's business? With the right training, you could be the perfect candidate to enter the Social Media Marketing field.
BE A MARKETER
Part Certificate IV of Marketing and Communications + Diploma of Marketing and Communications – If you always find out exactly what people need and anticipate all the trends, you can trust your intuitions. No need to tell you this program is for you.
BE A LEADER
Diploma of Leadership and Management + Advanced Diploma of Leadership and Management – People would follow you anywhere when they don't tell you you are not the boss of them. Chances are you are a born leader.
BE A MANAGER
Diploma of Leadership and Management – You like a variety of responsibilities ranging from planning and administration to troubleshooting. Learn to set clear priorities, stay ahead of the curve and ready for success.
BE AN ENTREPRENEUR
Certificate IV in Marketing and Communication
 + Certificate IV in Entrepreneurship and New Business + Diploma of Marketing and Communications + Diploma of Leadership and Management – Let's establish your vision, create your brand identity, build your website, develop your social media strategy, craft the perfect pitch if you need to raise funds for your new venture, scope your startup and be ready to lead and manage your vision.
WHAT OUR PARTICIPANTS SAY?
Luisa
EQUAALIA
mnm was the first educational place that I felt I was seen an individual, believing that I will find what I want to create in life, based on my passion and purpose.
mnm has completely transformed the way I look at my own capabilities within my passion and my perception of work.
Kaizen
Kaizen Coffee
mnm showed me the meaning of passionate entrepreneurship. I learned that life should be exciting and fun. With the right mindset and understanding of business fundamentals, I can turn what I'm really good at into my brand and enjoy doing everyday activities turning it into my business.
Caroline
Rewildin
It has been a fabulous journey being part of mnn institute, a safe and rich environment to turn ideas into startups. Our venture Rewildin was born at mnm. The trainers and mentors have been amazing, helping overcome startups challenges while developping Rewildin's concept and keeping my core values at the heart of everything.
No Detour. Just 4 Steps to Success
CONTEXT – CRITICAL – CONTROLLED – COMMUNICATION
Our Unique 4C's Learning Model – Powerful visions can be communicated in a few words and 4 are enough to give a taste of ours. Do the math. The 4C's correspond to the phases of our programs, and therefore to the steps of your development with us.
CHALLENGE THE RULES
PLAY FOR WORK Work life balance… The ultimate dream. Or is it? Why would work be opposed to life, as if you had to suffer to make a living, as if blurring the line between working and playing wasn't even an option?
JOIN – mnm … ONLINE MASTER-CLASSES
Find your Passion – Build a Brand – Create an Impact
Masterclasses that focus on helping YOU get the products, services and things YOU believe in, out into the world. Don't just listen, create and make YOUR passion profitable.
What is Blockchain?
Explore and realise the potential for platform businesses, social enterprises and the possibilities of new funding pathways and cryptocurrencies using blockchain technologies. Register your spot today! Bootcamp starts 14 of January of 2019
LATEST NEWS
Stay in the loop
Consistent exclusive content