So you want to become a Leader and you looking to fast track your career and gain valuable skills in leadership and management?
TOTAL – 2 Year 6 Months
All sectors need visionary leaders and charismatic managers. Whatever industry floats your boat, you will be qualified to take up leadership roles in your domain of expertise. Plan, design, apply and evaluate solutions to unpredictable problems, and identify, analyse and synthesise information from a variety of sources.
Participants are encouraged to challenge their assumptions and focus on their aspirations to define their vision. They engage in brainstorms to find out how they can have a positive impact on the world and make a living doing what they love. Mentors are here throughout the process to assist participants in anticipating potential issues and discuss solutions to break through their limitations.

EFFECTIVE LEADERSHIP
Leading a team to success is a highly employable skill and one that will take your career to the next level. Great leaders inspire, educate, support, and guide their teams to success. This course will help you understand what it takes to truely lead within an organisation and have every resource to build success.

BE STRATEGIC
Effective leadership and management can have a huge impact on productivity, staff retention and overall company performance making great managers highly sought after. This course will teach you the strategic, planning needs and practical skills you need to excel in all of these areas. 

MANAGEMENT
To be a good manager you need to have a whole host of skills to make the most of your teams. Good managers are great communicators, effective resource coordinators, excellent recruiters and ultimately help their teams excel in all that they do. Learn all of these skills and more. 

MENTORS
Throughout your course, you will be supported by expert mentors. Having already experienced the ups and downs of managing their own businesses, they are on hand to guide you through your journey and on to success sharing their business knowledge and expert guidance to ensure you go on to become excellent managers and leaders.
For Domestic and International Participants
Diploma of Leadership and Management. Duration 1 year and 6 months
or
Double Certificate IV's (Be a Startup) + Diploma of Leadership and Management.
Duration for both qualifications 2 years and 6 months
or
Diploma of Leadership and Management + Advanced Diploma of Leadership and Management.
Duration for both qualifications 2 years and 6 months
Units of Competency
The ultimate course to become a Leader.
Graduates of this program will receive the nationally accredited awards for BSB50420 Diploma and BSB60420 Advanced Diploma of Leadership and Management.
This program is meant to support you at the stage of your career where you need to effectively manage a team and inspire its members to be creative and ultimately, perform. It is a particularly good fit for people already having that type of responsibilities, be they entrepreneurs or team managers in a company. It will give you opportunities to experiment with different styles of leadership and to develop your own. Through the process, you will learn how to recruit exceptional talent, communicate your vision, set and assess KPI's, evaluate and control risks.
Completing the program will make you more confident in your abilities to create a productive working environment and gain practical experience as a leader. For those looking to become senior managers and business leaders the advanced diploma is an option on completion of the Diploma of Leadership & Management.
BSBCRT412 Articulate, present and debate ideas
BSBCRT501 Originate and develop concepts
BSBCMM411 Make a presentation
BSBPEF501 Manage personal and professional development *
BSBCMM511 Communicate with influence
BSBCRT511 Develop critical thinking in others
BSBLDR523 Lead and manage effective workplace relationships
BSBOPS502 Manage business operational plans
BSBPEF502 Develop and use emotional intelligence
BSBTWK502 Manage team effectiveness
BSBLDR522 Manage people performance
BSBOPS501 Manage business resources
BSBCRT611 Apply critical thinking for complex problem solving
BSBCMM511 Communicate with influence *
BSBPEF501 Manage personal and professional development *
BSBSTR602 Develop organisational strategies
BSBLDR601 Lead and manage organisational change
BSBLDR602 Provide leadership across the organisation
BSBSTR601 Manage innovation and continuous improvement
BSBPMG637 Engage in collaborative alliances
BSBMKG623 Develop marketing plans 
BSBOPS601 Develop and implement business plans
mnm showed me the meaning of passionate entrepreneurship. I learned that life should be exciting and fun. With the right mindset and understanding…
mnm has supported my entrepreneurial dreams in Sydney. I'm learning business & marketing from top-tier mentors in an enriching environment…
mnm helped me to take my project and vision to another level. Studying here and passing through all the subjects gave me perspective about all the…
When I arrive in Australia I was looking really for sense of purpose, I want to build something for the future. When I joined mnm it was really great…
It has been a fabulous journey being part of mnn institute, a safe and rich environment to turn ideas into startups. Our venture Rewildin was born at mnm…
mnm was the first educational place that I felt I was seen an individual, believing that I will find what I want to create in life, based on my passion and purpose..
BE A STARTUP
Build a startup from scratch with the entrepreneurial course that is all about you!
BSB40820 Certificate IV in Marketing and Communication & BSB40320 Certificate IV in Entrepreneurship and New Business
BE A MARKETING FREELANCER
Freelance is a perfect way to create your own lifestyle, flex your creative skills, earn your living and make valuable connections.
BSB40820 Certificate IV + BSB50620 Diploma of Marketing and Communication
BE AN ENTREPRENEUR
Start building a business of your own?
Certificate IV + Diploma in Marketing and Communication + Certificate IV in Entrepreneurship +  Diploma of Leadership and Management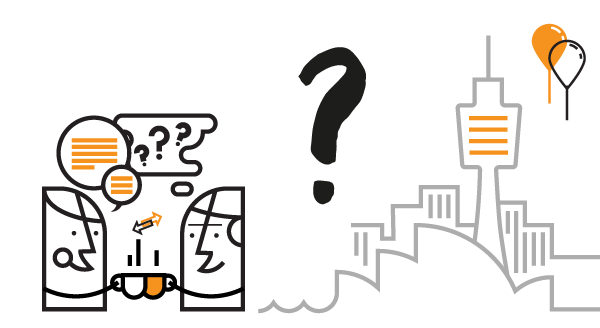 Do you have any questions ?