BE A
SOCIAL MEDIA
FREELANCER
CERTIFICATE IV IN MARKETING AND COMMUNICATION, BECOME A SOCIAL MEDIA MARKETING FREELANCER
Freelance is a perfect way to create your own lifestyle, flex your creative skills, earn your living and make valuable connections.
Do you post, tweet, and stream like nobody's business? With the right training, you could be the perfect candidate to enter the Social Media Marketing field. The demand for experienced professionals in this lucrative field is continuously growing  … ARE YOU READY?

GOING FREELANCE
Ever thought about becoming a digital marketing freelancer? Freelancers are in high demand right now. Why? Companies and brands are looking for marketing talent that gives them greater flexibility. This lifestyle will give you day to day variety plus you are not tied to one company or employer.

MARKET ANALYSIS
Become a pro and develop the skills in target analytics, trend analysis and content creation for posting and promoting your clients brand and content across all the main social media channels like Facebook, Instagram, Twitter, and LinkedIn. This program gives you real actionable digital marketing skills.

MASTER THE TOOLS
We'll teach you all the advanced tools needed to service your future clients. You'll learn valuable tactics and strategies, including Facebook Business Manager, Facebook Pixels, retargeting campaigns, sales funnels, and budget/campaign management.

OPPORTUNITY
Being a freelancer lets you work from anywhere, at any time. Whether you want to build your own brand or help a company build theirs, our program gives you the mentoring you need to turn followers into revenue and find out how to navigate different social media platforms most effectively.
Units of Competency
Graduates of this program will receive the nationally accredited awards for the BSB42415 Certificate IV in Marketing and Communication

Core Units
BSBCMM401 Make a presentation
BSBCRT401 Articulate, present and debate ideas
BSBMGT407 Apply digital solutions to work processes
BSBMKG417 Apply marketing communication across a convergent industry
BSBMKG418 Develop and apply knowledge of marketing communication industry
Elective Units
BSBMKG401 Profile the market
BSBMKG413 Promote products and services
BSBMKG419 Analyse consumer behaviour
BSBMKG420 Create digital media user experiences 
BSBMKG421 Optimise digital media impact
BSBIPR403 Protect and use brands and business identity
BSBMKG410 Test direct marketing activities
mnm showed me the meaning of passionate entrepreneurship. I learned that life should be exciting and fun. With the right mindset and understanding…
mnm has supported my entrepreneurial dreams in Sydney. I'm learning business & marketing from top-tier mentors in an enriching environment…
mnm helped me to take my project and vision to another level. Studying here and passing through all the subjects gave me perspective about all the…
When I arrive in Australia I was looking really for sense of purpose, I want to build something for the future. When I joined mnm it was really great…
It has been a fabulous journey being part of mnn institute, a safe and rich environment to turn ideas into startups. Our venture Rewildin was born at mnm…
mnm was the first educational place that I felt I was seen an individual, believing that I will find what I want to create in life, based on my passion and purpose..
For Domestic and International Participants
Certificate IV of Marketing and Communication
TOTAL 1 year including a total of 16 weeks holiday periods
Attendance Tuesday/Wednesday/Thursday evening sessions
Attendance Wednesday/Thursday Morning sessions
The purpose of this qualification is aimed towards individuals (International and Domestic) that have worked in the fringe areas of sales and marketing and now wish to obtain the skills and knowledge for a career as a social media marketing practitioner and individuals with a strong interest in the practical application of key marketing principles and how to apply social media in practical business situations or the pathway to higher qualifications within the broader field of business study.
What will you get? 
Certificate IV of Marketing and Communication recognised qualification
Personalised domain name and hosting. We expect all our participants to create their web and social media platforms.
Social Media and Marketing experts to mentor your progress.
Guest speakers on additional topics to support your freelance business, including Marketing, Business, and Entrepreneurship.
Wanderlust
Digital nomads are itching to be on the move and are courageous enough in exploring a different kind of life. Technology and internet have made it viable to lead the independent and carefree lifestyle.
Freelancer Portfolio
The first step to start working as a freelancer is having a good portfolio to show your work. After this workshop, you will be ready to go confidently about who you are and what you're offering out there.
5 Ideas a day eBook
"5 Ideas a day" eBook written by "David Delahunty"
To blow your mind with amazing ideas and start Your digital freelancer journey. This book was voted #2 on Product Hunt.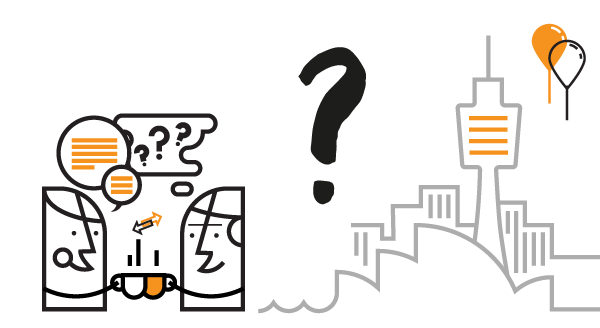 Do you have any questions ?