#mnmPitchOff
17 October 2019

🚀
You don't wanna miss this chance. As part of #mnmUnlock week and Spark Festival, Australia's largest event for startups, innovators and entrepreneurs on the 17th October 5 participants with 5 business ideas will go head to head.
💥🎤‼️
But only one can be the winner and take the $4k cash prize.🏆
*Come to see young entrepreneurs in action
*Get inspired and meet like-minded people
#mnmmakessense #dontfakeitmakeit
#passionfounder #sparkfest2019
TICKETS HERE … 75 FREE  💡🔑
#mnmUnlock #sparkfest2019
16th OCTOBER 2019

🤘
Stand Up – Speak Out – Be Heard
MASTER YOUR PUBLIC SPEAKING🎤‼️
As part of #mnmUnlock and Spark Festival, Australia's largest event for startups, innovators and entrepreneurs mnm institute presents a workshop with actor Matt Hyde 🎥
TICKETS HERE ,,, 75 FREE  💡🔑
Join us at mnm on the 16th October and learn the tips and techniques required to publicly speak with confidence and conviction! 💡🔑
Build your holistic speaking skills including developing your delivery methods, mental and physical skills (to manage anxiety) and how to control nerves. 💪👀
The training is practical and will have participants on their feet throughout the evening delivering a series of short presentations to test your new skills. 🎬🎯
*Get inspired and meet like-minded people 🧐👍
#mnmmakessense #dontfakeitmakeit
#passionfounder #sparkfest2019
TICKETS HERE ,,, 75 FREE  💡🔑
Stay tuned to #mnmUnlock 2019
www.mnminstitute.com
About mnm: A College for entrepreneurs built on 3 core innovation principles: Never trust a teacher. Find your passion. Don't fake it, make it.
We know that engaging in the process to give life to your dream can be daunting. You can consider the units of this program as a checklist guiding you through each essential step and maximising your chances of success. You will create a viable brand while developing a broad and transferable set of skills in the areas of entrepreneurship. Project after project, presentation after presentation, you will build your portfolio and increase your confidence in your vision and abilities. You will apply the concepts discussed with the mentors in real-life situations, gain valuable experience and graduate with a competitive edge.
=================
You may be photographed or videod while attending this event: please approach the organiser if you have questions, concerns, or do not wish this to happen.
The event organisers may add you to a mailing list so they can follow up, and you can receive updates about their activities: this mailing list will have an easy-to-find unsubscribe button.
This event is part of Spark Festival and upholds the Spark Code of Conduct.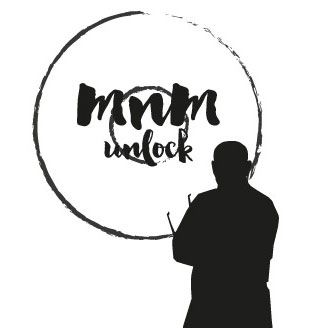 Do you have more questions ?
[contact-form-7 id="2804″ title="Do you have more questions ?"]